European Pencak Silat Championships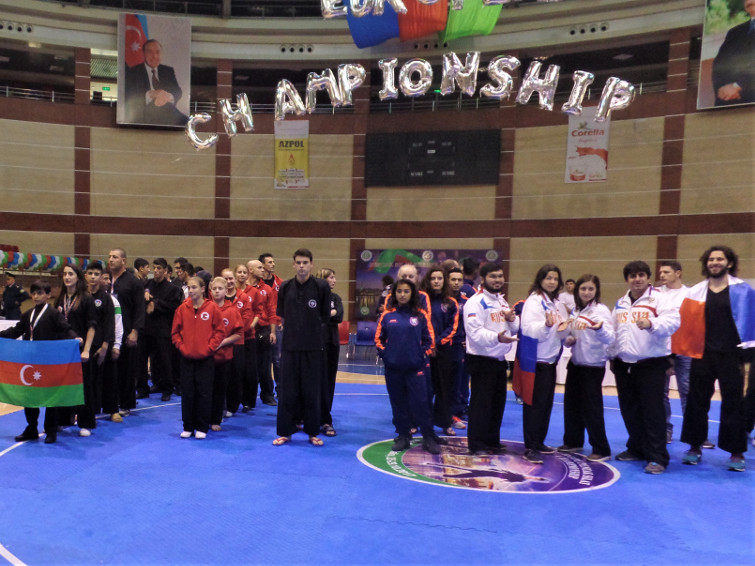 Ten European nations entered their National teams in the 6th European Pencak Silat Championships in late October 2017, pitching 57 of their best fighters & artistic performers in 21 categories against competitors from other members countries of the European Pencak Silat Federation.
The Championships took place from 27 - 29 October 2017 at the Serhedci Olympia Sports Complex in Baku, Azerbaijan and were hosted by the Azerbaijan Pencak Silat Federation (APSF), organised by the European Pencak Silat Federation (EPSF), and supervised by the World Pencak Silat Federation - Persekutuan Pencak Silat Antarabangsa (PERSILAT).
Participating Countries:
Austria
Azerbaijan
Belgium
France
The Netherlands
Russia
Switzerland
Turkey
Ukraine
United Kingdom
The EPSF is very grateful to PERSILAT, especially to Bapak Benny Gautama, Chief Executive Officer of PERSILAT, and to Bapak Teddy Suratmadji, Secretary General of PERSILAT, for their support, encouragement and guidance, before and during the Championships. We are also grateful to Mr Raziz Hussein of PERSISI, who on behalf of PERSILAT, conducted an International Wasit Juri Course and examinations in the week before the Championships, and also for his hard work and great contribution as ITD (International Technical Delegate) at the Championships.
The EPSF would also like to express its appreciation to Mr Sheik Alau'ddin and PERSISI for approving Mr Raziz Hussein's acting as ITD for the Championships and conducting the International Wasit Juri course. The EPSF's appreciation also goes to APSF for hosting the Championships, and for their great hospitality.